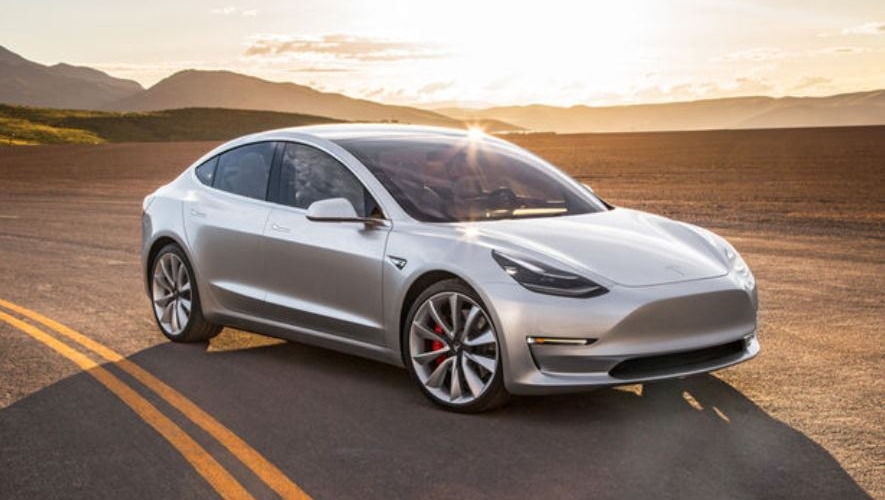 Elon Musk chirped late on Sunday night posting important news about Tesla 3 model car.
In its first note, the Tesla 3 model has already passed all regulatory requirements two weeks ahead of schedule, and the first model (SN1) will be completed by Friday.
Earlier this year, we mentioned that model 3 production would start in July despite Tesla's losses in the first quarter, and the electric car maker seemed to have achieved its goal.
In his second exclamation, Elon Musk announced the first delivery ceremony for 30 of the 3 owners on 28 July. Production of model 3 was reported to reach 100 units in August and more than 1,500 by September.
In a third tug, Luxor, it was simply stated that the Tesla 3 model would reach 20,000 units per month in December. This suggests that Musk does not expect the same production delays plagued by Model X.
The estimated driving range of model 3 is expected to be more than 215 miles and should be able to reach 60 mph in about 5.6 seconds. Prices will also start at about $ 35,000 before government incentives.
The model 3 will feature a 15-inch touch screen, slightly smaller than the S-type touch screen. The model will provide 3-14 cubic feet of space in the rear and front boxes. While the S model has 30 cubic feet. This is expected to produce much more news about Sedan in the coming weeks.
Last April, we had mentioned that Tesla was valued at $ 48.2 billion, an increase of $ 3.1 billion from Ford, making the electric car maker stand directly behind GM in terms of value. The announcement came after Tesla said global shipments had reached 25,000 units, exceeding estimates.
Also in April, the California-based electric car maker produced a thriller for the semi-electric truck before it was unveiled in September.
While last month, during the shareholder meeting, Elon Musk raised the Chrysler Y model. He hinted that the electric passenger car coming from Tesla would not be built on the model 3 platform, and would probably be built on its own platform. The Y model will be built in a new production facility and should be on the streets by 2019.
You can follow us on Twitter @Alamalsayarat .
Follow more news
Do we see self-driving cars on the streets of New York by 2018?
MG E-Motion super electric concept to Shanghai Expo?
Why should Apple buy Tesla and make Elon Musk its chief executive?